Activate Your Vidmonial 2.0 Whitelabel
Account License Now
Just $1997.00
100 Whitelabel License
Your low-cost investment is protected
by a 30-day money back guarantee
500 Whitelabel Licenses
Your low-cost investment is protected
by a 30-day money back guarantee
Here's a rare opportunity to start your own valuable, branded software business with zero startup risk.
We usually never do this, but for a limited-time you can get full whitelabel rights to the popular Vidmonial 2.0 software to sell as your very own.
You'll be able to sell the Enterprise version for any price you wish with your logo on the app!
We All Know That Software Has
The Highest Perceived Value In The Marketplace, Period.
Everyone at this point knows that you can charge by far the most for software services and people love buying SaaS apps.
But, it's a daunting and scary process developing and maintaining your own software from scratch. Something that's actually helpful and GOOD!.
That's why we've created...
Vidmonial
2.0
Whitelabel
With the Whitelabel version
now you can...
Rebrand with Your Logo and Domain
Change to your domain and replace the Vidmonial 2 logo with your own to make the app 100% under your brand. Do this all without having to do any complicated setup or host the app on your own servers. Customers will have no idea it's a whitelabel version at all.
No Hidden or On-Going Charges
Whitelabel offers with this much value typically have a price over $1997 or a monthly maintance fee. However, today you'll get access for a small one-time investment with no monthly fees.
Whitelabel Access to the Enterprise Version
You'll get full access to resell the Enterprise version, making your offer much more enticing to customers and giving them as much value as possible.
Full Product Support
You will have access to all updates and bug fixes as we actively maintain the product. Plus, outsource your customer support to us so you don't have to lift a finger.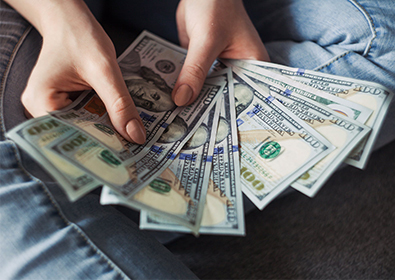 Sell At Any PricePoint You Choose
Unlike basic reseller opportunities today, you can sell Vidmonial 2.0 Whitelabel for any price you choose. Integrate it into your own funnel, membership, or sell stand-alone. The choice is yours with zero restrictions.
Get All Our Funnel Material DFY
You'll get full access to our proven sales funnel, sales letters, swipes for clients and affiliates, VSLs, and more to use any way you like to profit. These cost us over $10,000 to create ourselves and you can edit them yourself.
Just Imagine Having
Your Own Beautiful, In-Demand Software Product
When you make a sale, you keep all the profit with no price restriction.
There's…
No Expensive Fees For Programmers
No 1 Year Waiting To Get A Software Done
No Managing Developers
No Headaches Or Overhead
No Server Cost
Just imagine the amount of money and frustration you'll save paying a developer to make an app like this from scratch, and the server costs each month to maintain it!
If you know anything about software, you know something as sophisticated as Vidmonial 2.0 costs about $20,000 to develop from scratch.
And that's just the technology - not including other investments we're covering for you, too. Like creating the interface, handling support, server speed, server cost, etc.
But today, we've got you covered. Just leverage our hard work and expertise to run your own profitable software company.
There Is So Much Opportunity

To Make Money
With This Whitelabel License
The best part?
You can and should charge monthly services for your SaaS app to clients who want to use it. This is the perfect reoccurring revenue stream for you. Change a simple $10 a month fee all the way up to $1000s for bigger businesses.
Plus, You're Covered By Our Rock Solid, No-Questions-Asked Money Back Guarantee
If you're not satisfied at any time during the first 30 days after your purchase, just open a support ticket, tell us you want a refund, and that's it!
We won't ask why and we won't try to trick you into changing your mind. No questions asked means no questions asked.
Take Action and Seize on This

Amazing Opportunity Now
This deal is only good during the launch special only. Every day during the launch the price will bump up - no exceptions.
Press the Buy Now button below to secure your special Whitelabel Vidmonial 2.0 one-time-fee license.
Vidmonial 2.0 Whitelabel
Activate Your Whitelabel Account License Now
Just $1997.00
100 Whitelabel License
Your low-cost investment is protected
by a 30-day money back guarantee
500 Whitelabel Licenses
Your low-cost investment is protected
by a 30-day money back guarantee